SEMINAR IN IRAN
For the second time in the Islamic Republic of Iran was held an Integral Vovinam Seminar.
From March 9th to March 10th 2021, in Tehran, Master Patrick Levet directed an International Seminar of Integral Vovinam.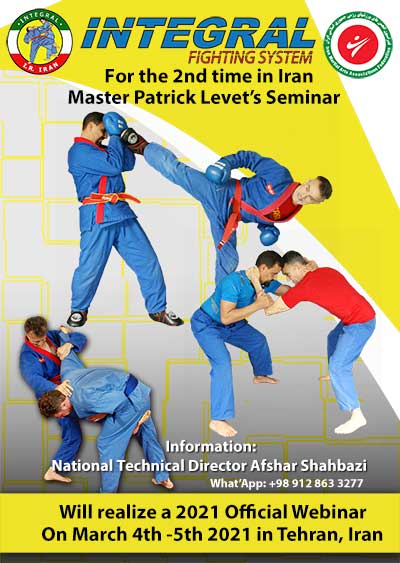 SEE MORE
NEW club in city of Saint Petersburg
Instructor Balakhnin Aleksandr Valerievich
New federations and new Country Members:
This months we have 3 new countries !!!!! 
Burkina Faso, 
Kazakhstan 
and
Turkmenistan.
We welcome them in our World Federation.
AND ... we have new National Representatives in Egypt!
Hoping that the Coronavirus problems will end soon, so we can work together in international Competitions and Seminars.